iPillow is a pillow who contains two built-in speakers and is compatible with all types of MP3 players (including iPod, of course). Plug in the MP3 player and listen to your favorite tunes at iPillow.
A zippered mesh MP3 holder keeps the MP3 player secure but available for settings.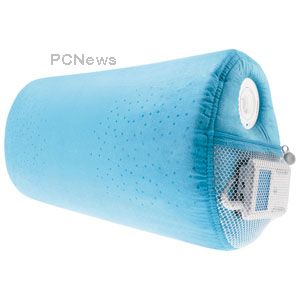 PCNews Verdict : 4/10 – piece of crap but nice for a gift.
No tag for this post.