Happy Fish is a USB speaker system with nice design and a lot of LEDs. It is iPOD like but unfortunately you can't use it with your iPOD because it is powered by USB.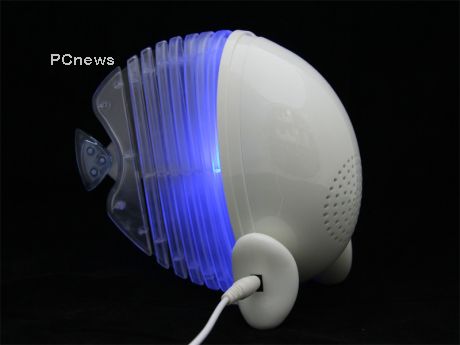 Features:
• Built-in LED with multi-colors light effect.
• USB powered.
• PC and Mac Compatible.
• Size: 158 x 100 x 150mm
• Weight: 243g
• USB, Audio cable length: approx. 100cm
PCNews Score: 5/10. Finally I can scare my son to left my computer…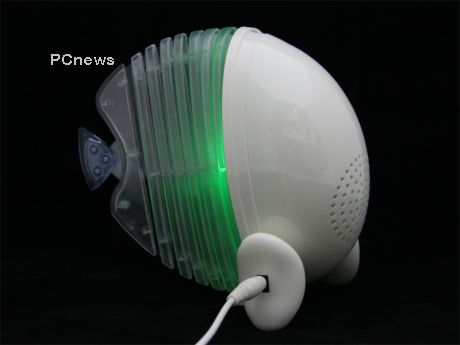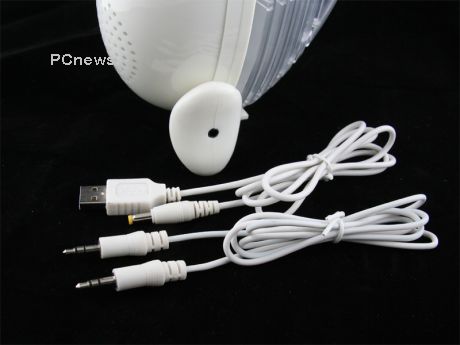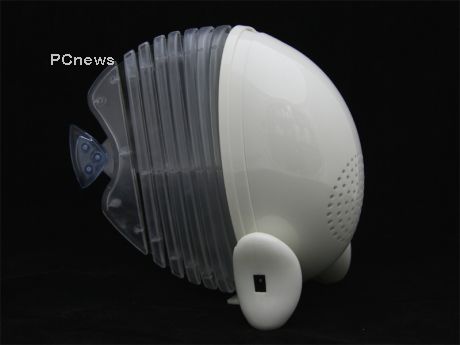 Source: USB Geek
No tag for this post.