This Kropserkel horse head plush that is actually quite comfortable to sleep on, albeit a tad on the south side of morbid.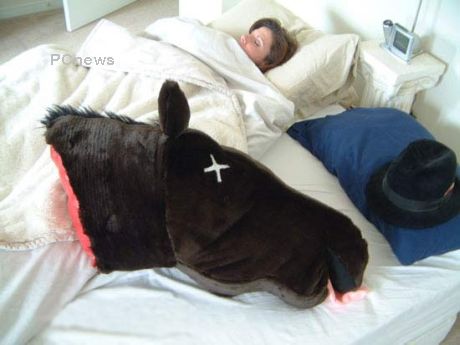 The horse head plush is the perfect reminder of the mistake they once made in wronging you, or for someone who just needs a good shaking up.
The designer recommends us to send it to our 'frienemies': "Send someone a message they will never forget!"
He continues to tell us some words in Godfather style: "For the recipient, there will be no misunderstanding that you want them to get a better sleep… A better sleep with the fishes that is."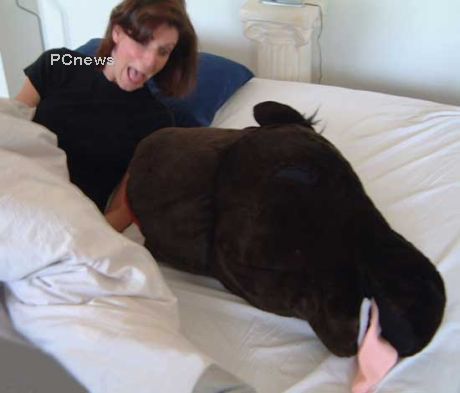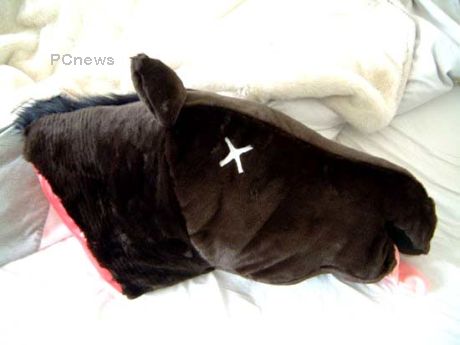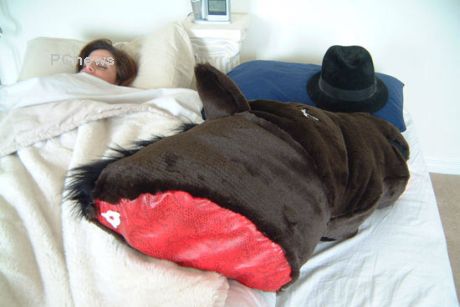 It is full sized horse head plush pieces and is larger than you might think (33 inches/84cm from nose to neck, 19 inches/48cm tall).