CatGenie
automatically Scoops, Liquefies, and Flushes cat waste out of your home. Washes, Sanitizes, and Dries cat-comfy Washable Granules. One-time, simple setup to water and drain. CatGenie is 19″ wide in front, 16″ wide in back, 21″ high, 24″ deep allowing for hoses; weighs: 25 lbs. Water Supply Hose 8′ long, Drain Hose 10′ long. Base: Pearl Gray, Top: Porcelain White.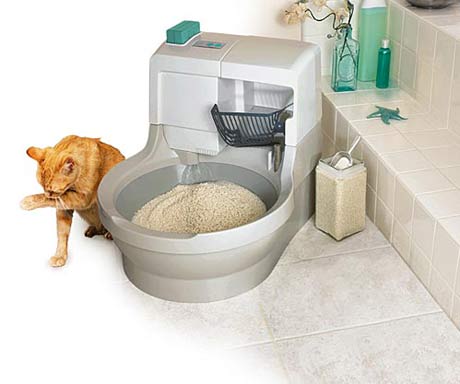 PCNews score: 3/10 Some people have too much free time
No tag for this post.