Those "intelligent" glasses detect when you are tired and you falling asleep on your notebook. But how the glasses will know when you are tired? It is simple (for an engineer): if your head drops below a certain level, glasses' electric motor (yes, are glasses with motor!) will start to shake your ears. The price are pretty high: $370.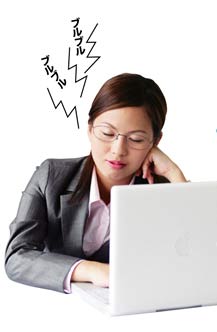 Source: nikkei.co.jp
VIA: Gizmodo
No tag for this post.