The i-Cy Penguin can dance for you and play the music from you mp3 player. A nice toy for a kid.
Place i-Cy where he can hear, or use his built-in speaker, or plug him into the headphone jack of an iPod or other music player.Multicolored blinking LEDs animate his face as he dances to your music! He flaps his flippers and tilts his head in time with the beat. Pat his head for cheerful squawks; play tunes to keep his spirits high; but tweak his tail and watch out!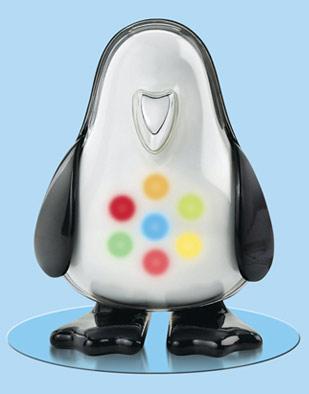 Now it is available for $19.99.
PCNews Verdict: 5/10. Not as talented like the little penguin fromHappy Feet…
No tag for this post.