Deutsche Messe (CeBIT 2008 organizers) in cooperation with Casio, will staging the first-ever CeBIT Photo Competition for photographers and photojournalists. The winner of the Best Pic of CeBIT 2008 will receive the new Casio EXILIM EX-F1 digital camera and a trip to India on a photo-reportage tour lasting several days in December 2008.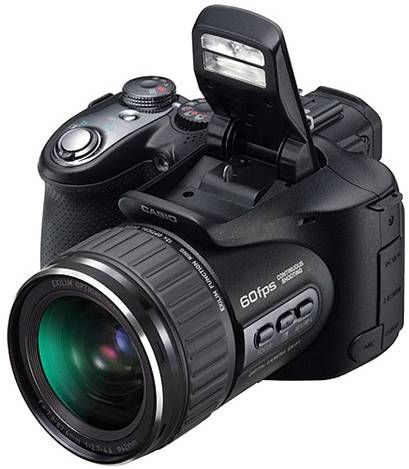 Any accredited journalist who attends CeBIT 2008 is entitled to take part.
The photos must be taken in connection with CeBIT 2008 (e.g. photos taken during stand assembly, at the opening ceremony or during the show itself), can be in black and white or colour, and can be professional photos or simply photos which have been taken more or less by chance.
All entries must be submitted in digital form and will be judged by an independent panel comprising the chairperson of the German Journalists' Federation, Michael Konken, the chief editor of Deutsche Presse-Agentur dpa, Dr. Wilm Herlyn, and Professor Beate Schneider from the Institute of Journalism and Communication Research in Hannover. The winning photograph will be presented after the final press conference at CeBIT on 9 March.
Every participant is entitled to submit up to three press photos taken in connection with or at CeBIT Hannover 2008 between 1 and 7 March 2008. Only photos submitted per e-mail in JPG format between 3 March 2008 (9 a.m.) and 7 March 2008 (4 p.m.) to cebitfoto@messe.de will be accepted. The general rights to use the winning photo will be granted by the winner to Deutsche Messe AG.
No tag for this post.